The followings CIP students have won the scholarships in 2018 fall semester based on their excellent academic performance and social work.

DHU Outstanding Student Scholarship 2018 Fall

Prize (CNY)

Name

Student ID

Grand 10000

SUNYOUNG, CHUNG

153110222

First 6000

CHANISORN, TECHATADAKARAWIN

173130202

Second 4000

MINKYUNG, JANG

173120207

Second 4000

HASSAN, AHMAD

173110225

Third 2000

MALISA, CHANTHAVIXAY

163120207

Third 2000

CHALINTHIP, SHOTIPUNKUL

173120201

Third 2000

ANA, BORAS

163120102
※The full list of all the winners can also be found on our official website http://ices.dhu.edu.cn/_upload/article/files/1e/54/1530d2ef4a0db461956a2d26a498/2780e8c3-286e-4227-b66a-8926a10008a5.pdf.
DHU Excellent Social Work Award 2018 Fall

Prize (CNY)

Name

Student ID

1000

SIDQUI ISMAIL

173120102
※The full list of all the winners can be found on our official website http://ices.dhu.edu.cn/_upload/article/files/c6/34/31d394ec47828c4828b9f2106cc1/d0b0df56-8345-4b35-9fc6-fa5b7db87167.pdf.
Congratulations to these recipients! Some of them shared their experience in Donghua University.
Chanisorn Techatadakarawin, Marketing, GPA 3.5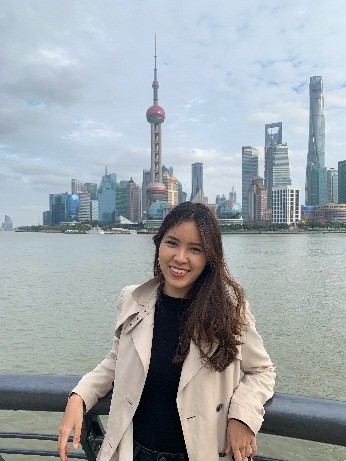 It took me a while to eventually decide to come to Shanghai. Not only that it is a foreign country, but people are also speaking different language which is quite challenging. When I joined Donghua, I feel like I am a part of the community, friends, seniors, teachers and staffs made me feel welcomed and belonged. Studying in Shanghai is an unforgettable experience.

MINKYUNG JANG, International Trade, GPA 3.35

I am currently enrolled in the third semester, and words cannot express how thankful I am to have been chosen as a scholarship recipient at the Donghua University. Also, I am really happy with the professors and the staffs in the office which always help me with whatever I need. I will continue to put effort in my studies and other areas, in the hope of becoming a great alumna. Once again, I thank the scholarship system of Donghua University that motivated me.
HASSAN AHMAD, Business Administration, GPA 3.10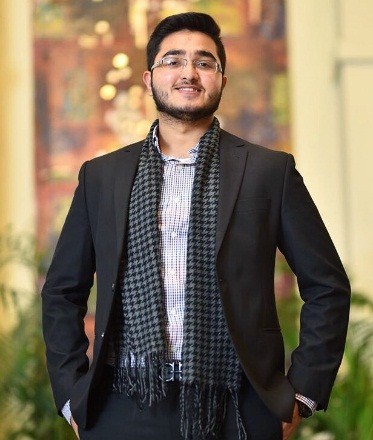 Donghua University has given me more opportunities than I could count on all my fingers and toes. When choosing my university a year and a half ago, my mind was set on another university – but DHU just offered so much more. I have unity, community, opportunity, and everything all in one place! Why would I ever even consider anything else? I am almost half way to my journey in Donghua and I have experienced the best time of my life. I am hoping to get much more overwhelming opportunities in coming years.

MALISA CHANTHAVIXAY, International Trade, GPA 2.98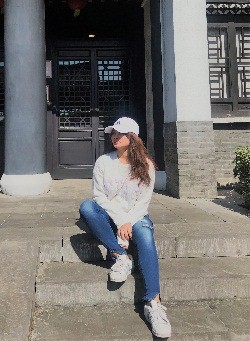 My name is Malisa Chanthavixay, from Laos. I was enrolled in CIP since fall 2016. From the past 2 years, I have made many great friends among classmates, staffs, and teachers from many different countries. CIP has provided me with a good learning environment and helped me to develop my personal's skill for my future career.

CHALINTHIP SHOTIPUNKUL, International Trade, GPA 2.97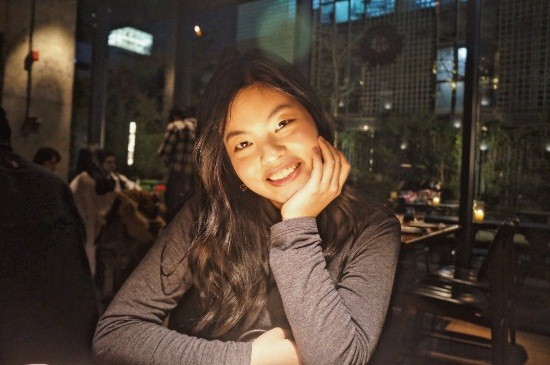 I'm studying in CIP nearly 3 semesters and so far, I am very enjoy studying here. I always get hands of help from my friends, seniors, teachers, and staff. The study environment is also welcomed and lovely that every time I go to school makes me feel happy and joy. I touch the feelings of friendship of the students and the energy of motivating each other. Since my friends are from different countries around the world, it is a good opportunity for me to spend time and share the cultures together.
Ana Boras, International Trade, GPA 2.72
I am thankful for being chosen as a scholarship recipient. My education has always been of great importance to me, and to be rewarded in this way is very humbling. This scholarship is an absolute answer to my study efforts. Studying in CIP at Donghua University was of great honor to me and I gained a lot of useful knowledge and information.
SIDQUI ISMAIL, International Trade, Club Department of CIPSA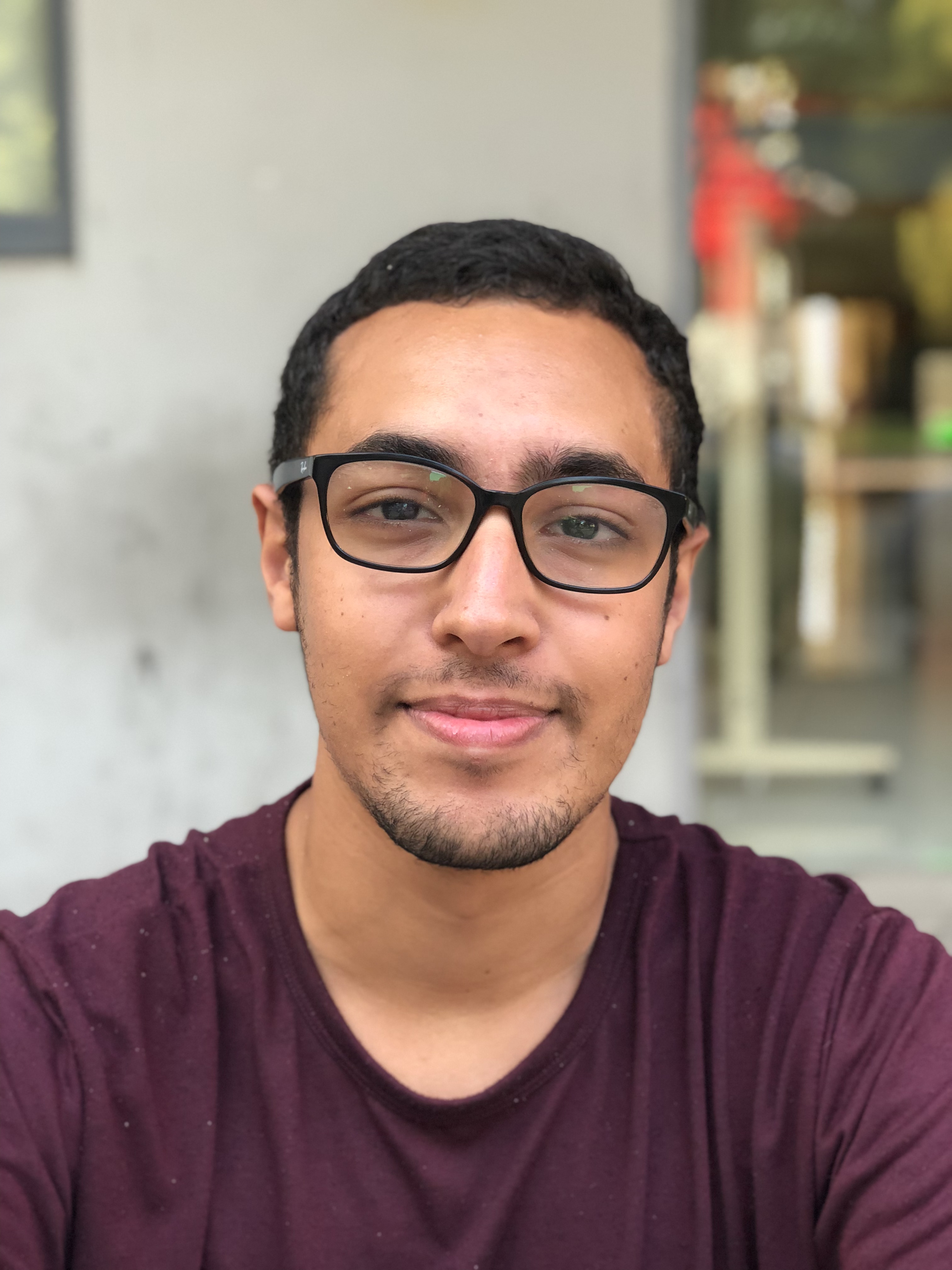 A university experience cannot be complete without any social involvement. It was important for me to develop, improve and be part of an association to the school that I would be attached to for my school years.

For Enrolled full-time students of CIP program, there are different types of Scholarship you can apply for.
Type

Application Time

Amount

Chinese Government Outstanding International Student Scholarship

Every spring semester

CNY 18000 ( tuition waiver)

DHU Outstanding Student Scholarship

Every fall semester

Tuition waiver

Grand Prize: 10,000

1st6000

2nd4000

3rd 2000

DHU Excellent Social Work Award

Every semester

CNY 1000 ( tuition waiver)

DHU Excellent International Students Prize (Sponsored by certain enterprises)

Once a year

CNY 10,000
*please consult the office for specific requirements and check your eligibility for application